In the past, many people in Shibadong Village, Huayuan County,the Xiangxi Tujia and Miao Autonomous Prefecture of Hunan Province, chose to work elsewhere because of extreme poverty. In recent years, as Shibadong Village pressed the development of the "fast forward" button, many migrant workers have returned to their hometown to start their own businesses.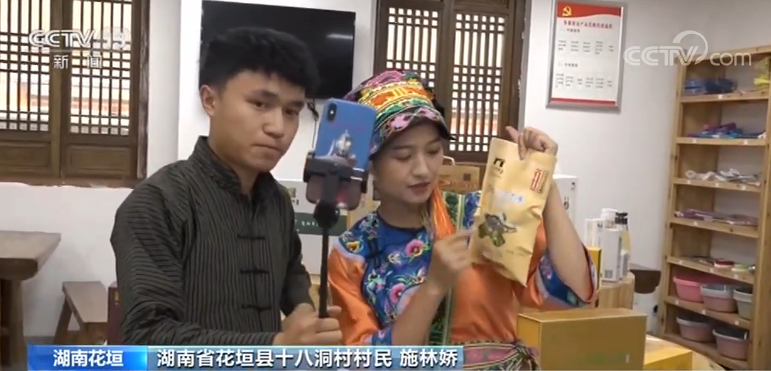 The girl who is live streaming is24-year-old Shi Linjiao. She is a Miao ethnic girl born and raised in Shibadong Village.The Miao People's daily lives, such as singing folk songs and smoking bacon, are usually shown to netizens outside the mountain through her live broadcast. Now she has nearly 50,000 "followers" and has become a famous local online celebrity.
Once, due to the poor living conditions in the local area, Shi Linjiao's elders hoped her to go out of the mountains and go to university. In 2015, she was admitted to Zhejiang Conservatory of Music. After graduating from college, she worked in a company in Liuyang, Hunan province. Although her income was stable, she quit her job and returned to her hometown early this year to start a webcast with two other returning college students. While helping villagers sell local products, they have achieved a good income.
The coverage of wireless network has brought great conveniences to Shi Linjiao's live streaming . She told reporters that before 2013, there had been nointernet in the village at all, and anyone wanting to get online had to go to the town, which was dozens of miles away. Shibadong Village is located in the heart of the Wuling Mountains, and many people in the village went out to work when Shi Lin was small because of a lack of natural resources and blocked transportation.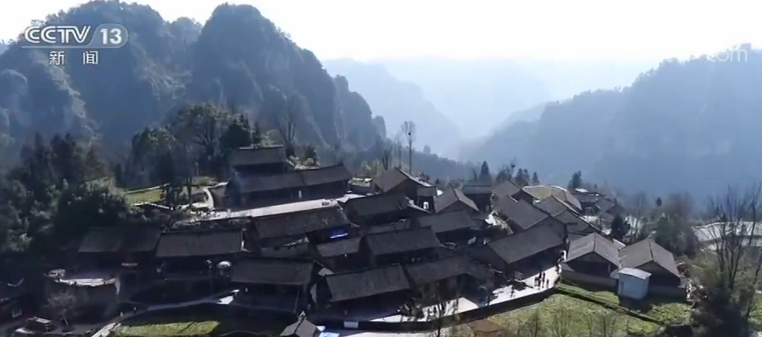 In 2013, the concept of "targeted poverty alleviation" pointed out the direction of poverty alleviation, and Shibadong Village also ushered in a period of rapid development. In 2014, the team for poverty alleviation in Huayuan County came to the village to help the village build rural tourism based on local of ecological, culture and other resources, and plant agricultural and sideline products with local characteristics such as kiwi fruits and mountain carrots. After more than three years of hard work, the villagers' per capita annual income has increased from more than 1,600 yuan to more than 8,000 yuan, and the whole village has been lifted out of poverty. In addition, the environment has improved and the industry has developed. In recent years, many local people who worked elsewhere like Shi Linjiao have chosen to return home to start their own businesses.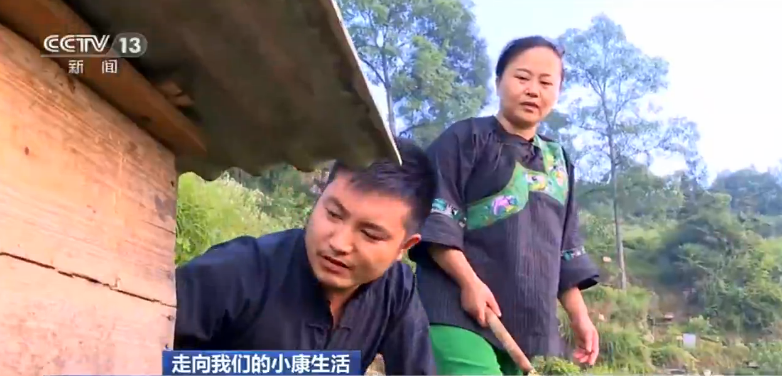 Returning home to start her own business, Long Xianlan chose a sweet career -- beekeeping. The local natural conditions are especially suitable for beekeeping, and wild honey has become very popular and expensive recently. With the help of the poverty alleviation team, Long applied for an interest-free loan of 50,000 yuan from the bank after returning hometown and bought four boxes of bees.
Over the years, four boxes of bees have grown to 1,200 boxes. Longxianlan has also set up a beekeeping cooperative, which has created jobs for 562 local people. Last year, honey production exceeded 600 kilograms and Long Xianlan and his wife earned 500,000 yuan. Now, in Shibadong Village, returning villagers also started Miao embroidery and cultivation and otherspecialityindustries. In 2019, the per capita annual income of Shibadong Village reached 14,668 yuan, and the collective economic income of the village exceeded 1 million yuan.
来源:央视网
编辑:金钰伦