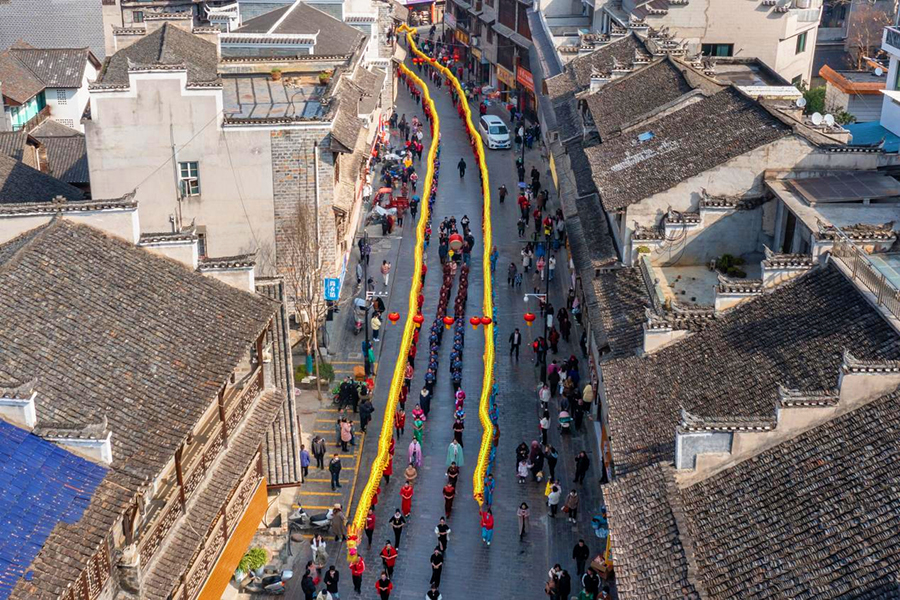 Festive activities are held to celebrate the Spring Festival holiday in Chadong, Hunan province. [Photo by Song Xianjin/Provided to chinadaily.com.cn]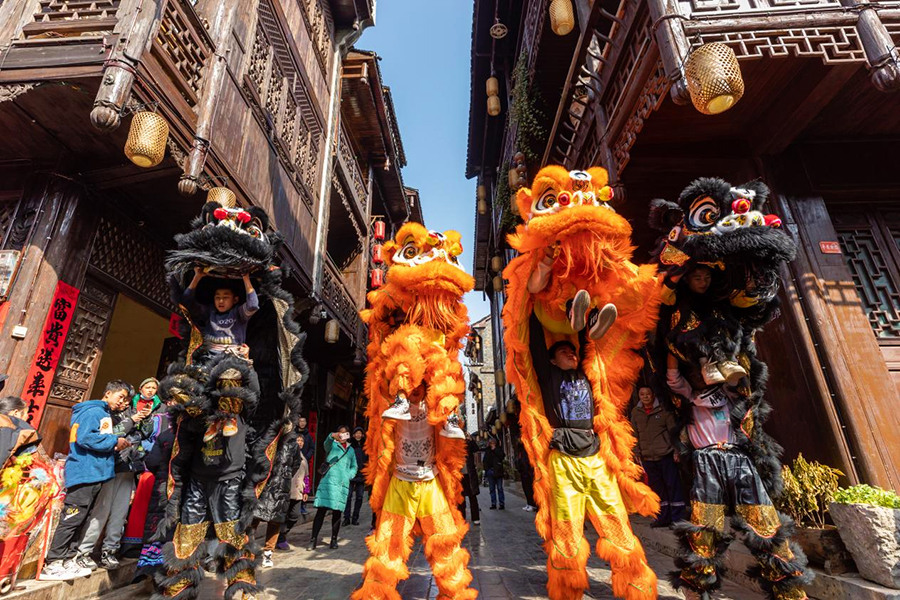 Festive activities are held to celebrate the Spring Festival holiday in Chadong, Hunan province. [Photo by Song Xianjin/Provided to chinadaily.com.cn]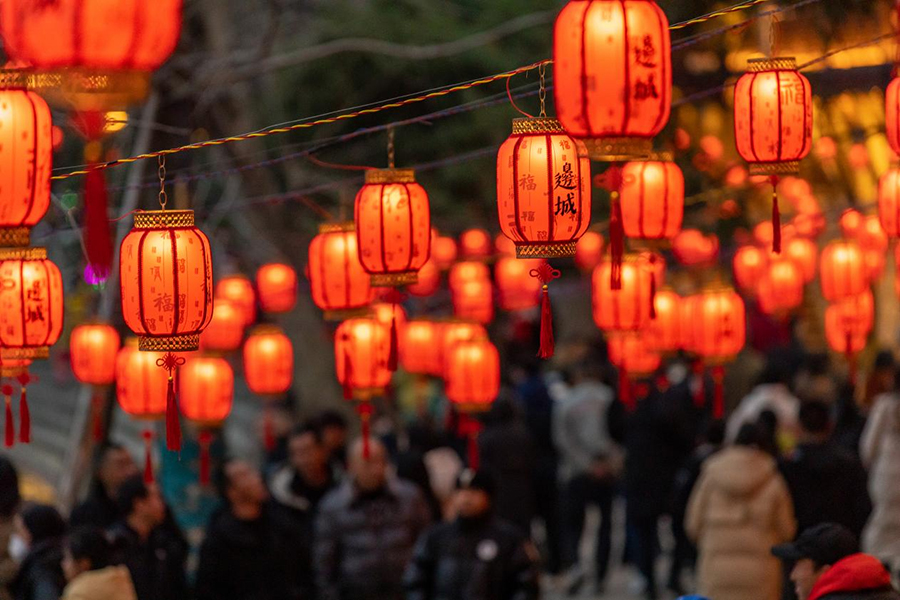 Festive activities are held to celebrate the Spring Festival holiday in Chadong, Hunan province. [Photo by Song Xianjin/Provided to chinadaily.com.cn]

A series of festive activities unfolded in Chadong, Xiangxi Tujia and Miao autonomous prefecture in Hunan province, to celebrate the recent Lantern Festival and Chinese New Year.
The activities included lion dances, fireworks, lantern riddles and lantern shows. Tourists could also try out local delicacies.
"The festive atmosphere is strong in Chadong," said Yue Xiaoping, a tourist from Chongqing. "We came here because of Shen Congwen's novelBiancheng, and the views here are just beautiful."
来源:chinadaily.com.cn
编辑:张立