The 2023 Xiangxi Mud Carnival kicked off at the Red Carbonate-Rock Stone Forest Resort, Furong Town, Xiangxi Tujia and Miao Autonomous Prefecture on April 22, the Valentine's Day of Tujia ethnic group.
Inspired by Chinese legends and Tujia folk customs, the carnival has evolved into a unique cultural tourism festival that showcases the region's rich heritage and traditions.  The carnival will last till August 22, the Qixi Festival or Chinese Valentine's Day. 
During the event, tourists can take part in live action role playing games, enjoy beautiful scenery, taste Xiangxi food. An intangible cultural heritage art week and an opera art festival will be held and romantic trips organized.
Baishou dance at the opening ceremony. (Photo/He Peng, China National Radio)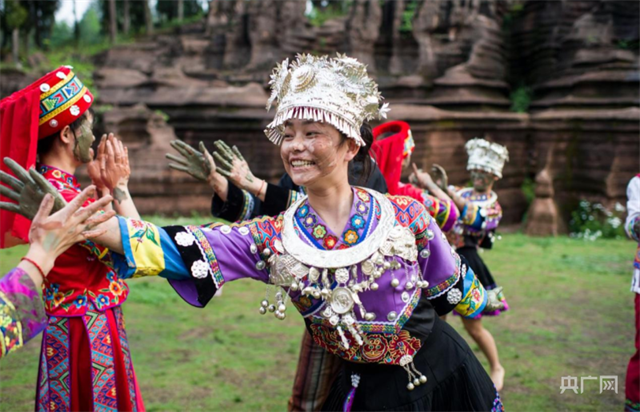 People attend the mud carnival. (Photo/He Peng, China National Radio)
来源:enghunan.gov.cn
编辑:谭婕倪