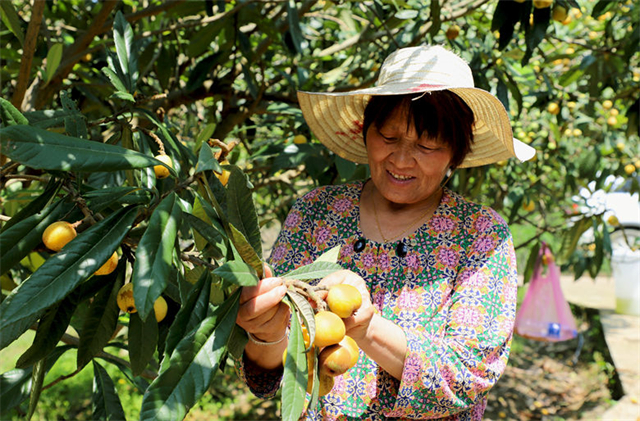 A fruit farmer picks loquats. (Photo/Zeng Yujuan)
The loquats were seen hanging on the branches of trees, indicating a bumper harvest in a loquat garden in Lianhe Village, Shuangqing District, Shaoyang City, Hunan Province.
There are nearly 300 mu (20 ha.) of loquat trees planted in the garden, with an annual output of more than 100,000 kilograms, according to the person in charge of the garden.  The current market demand for the loquat is very high, and as a result, the garden is facing challenges in meeting the demand. Many villagers are working hard every day to ensure that the demands are met.
In recent years, the Shuangqing District has developed loquat, peach, pear, and other "orchard economy" based on its own advantages and local conditions. This helps increase villagers' income and boost rural revitalization.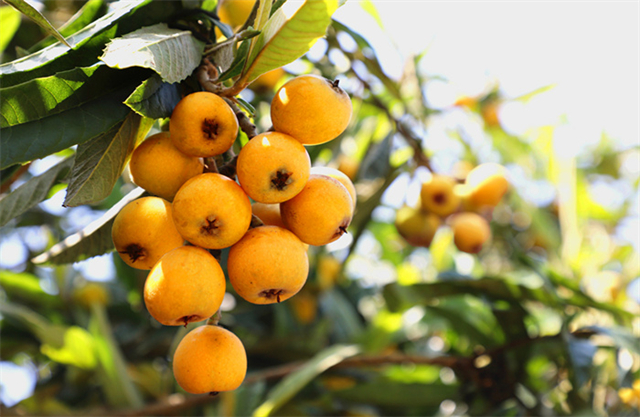 The attractive loquats adorn their branches in eye-catching yellow color. (Photo/Zeng Yujuan)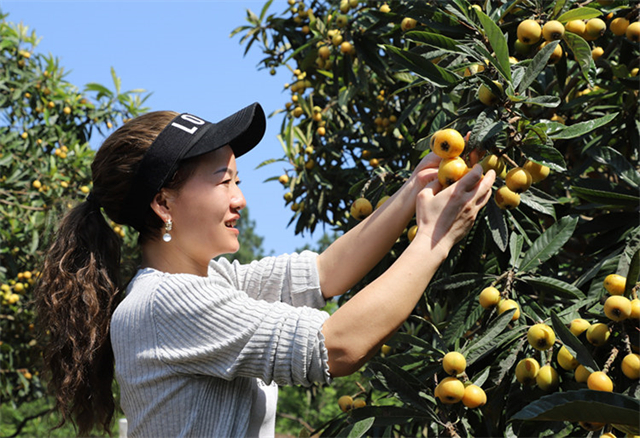 A visitor tries her hand at picking loquats. (Photo/Zeng Yujuan)
来源:enghunan.gov
编辑:谭婕倪